Vigil to remember pregnant Lexington woman, unborn child murdered a year ago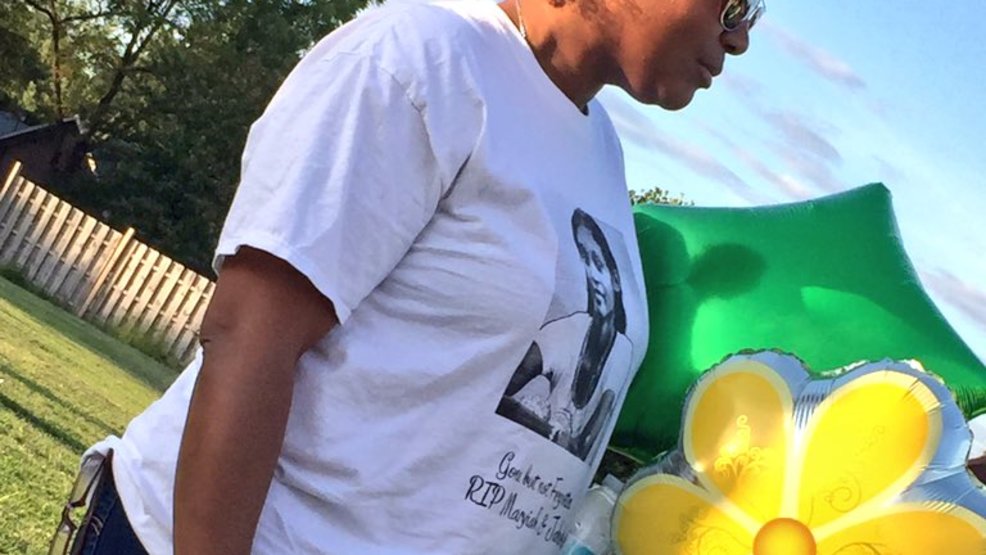 WDKY —
LEXINGTON Ky. - A year has passed since Maryiah Coleman and her unborn baby, JaKobe, were murdered on Winburn Drive in Lexington.
Friends and family gathered outside Winburn Middle School on Thursday evening, not far from the spot where Coleman was found that night.
"The pain never stops," said Tamara Coleman, Maryiah's mother. "It's something we all have to live with for the rest of our lives."
Despite their pain, family and friends who gathered Thursday evening shared happy stories and funny memories, remembering a woman they say was warm, friendly, loving - and taken from them too soon.
Police say a stray bullet struck Maryiah Coleman, 22, on September 7, 2016, as she was out walking her dog. She was eight months pregnant.
Tamara Coleman told Fox 56's Garrett Wymer that Maryiah - and their entire family - could not wait to meet JaKobe. One year later, this was not how they wanted to spend his birthday.
"I should be celebrating my grandson's first birthday," she said, "but instead I'm having to release balloons for his first birthday."
They sang "Happy Birthday" as they released them. Tamara Coleman released a blue "It's a Boy" balloon that she says she used at a baby shower for her daughter just a month before the shooting.
Then they walked across the street, to the spot where Maryiah was found that night. They tied balloons there - a yellow one for Maryiah, a green one for JaKobe.
"She never got a chance to hold her baby here on earth," Tamara Coleman said, "but she gets to hold her baby in heaven."
Police said the four suspects; 21-year-old Skylar Stigall and 20-year-olds Demetrioun Boaz, Joseph Fain, and Saquan Freeman were attempting to rob Eric Cannady at the time of the shooting.
The four suspects were charged with murder, fetal homicide, and first-degree robbery. It is still unclear who physically fired the shot that killed Coleman and her baby.
Unmute